Our uniqueness lies in treating the body and mind as inseparable from each other, we cure comprehensively, bring together specialists from different fields in one place and all this in a premium version that the Tricity market does not yet know.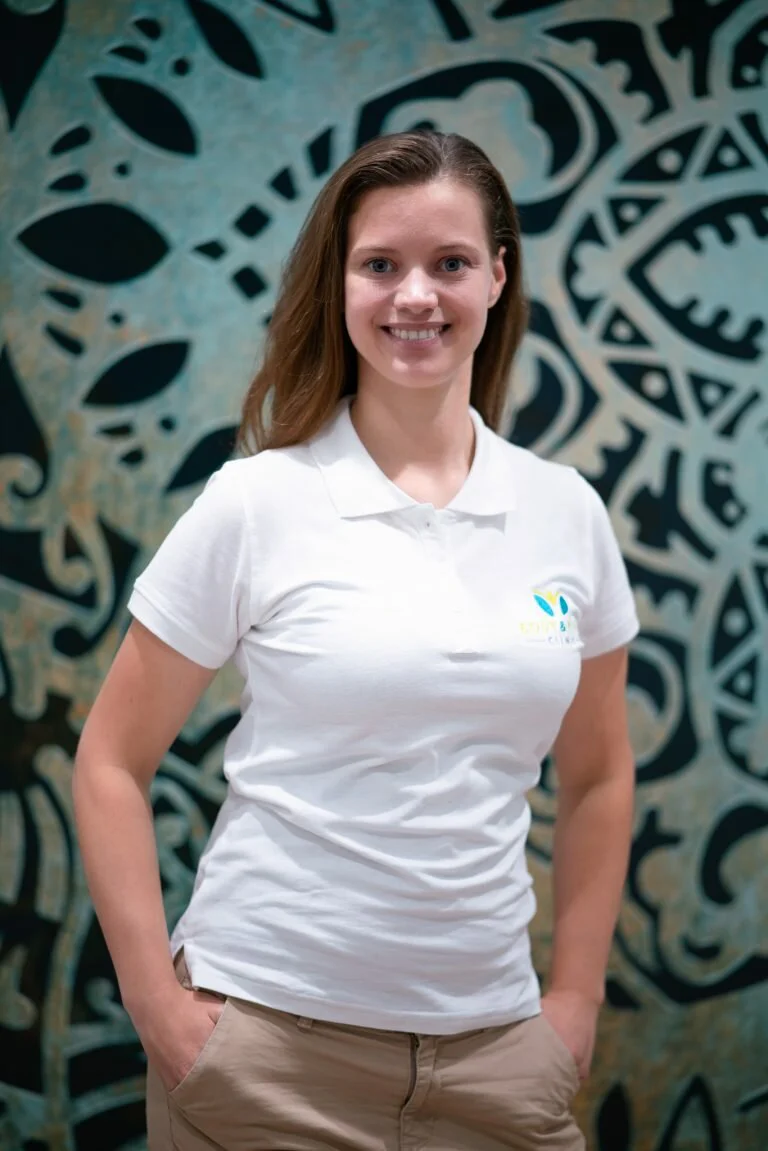 Bogna Listewnik
Leader of Body&Mind Clinic, Physiotherapist
For many years, she ran a one-person rehabilitation office. Out of a need to help even more people, she decided to open a Body&Mind Clinic. She specializes in visceral therapy and rehabilitation of temporomandibular joints. Currently she is studying Traditional Chinese Medicine, thanks to which she sees more connections between body and mind. Author of 2 books, blog and YouTube channel. Privately she loves travelling and her animals.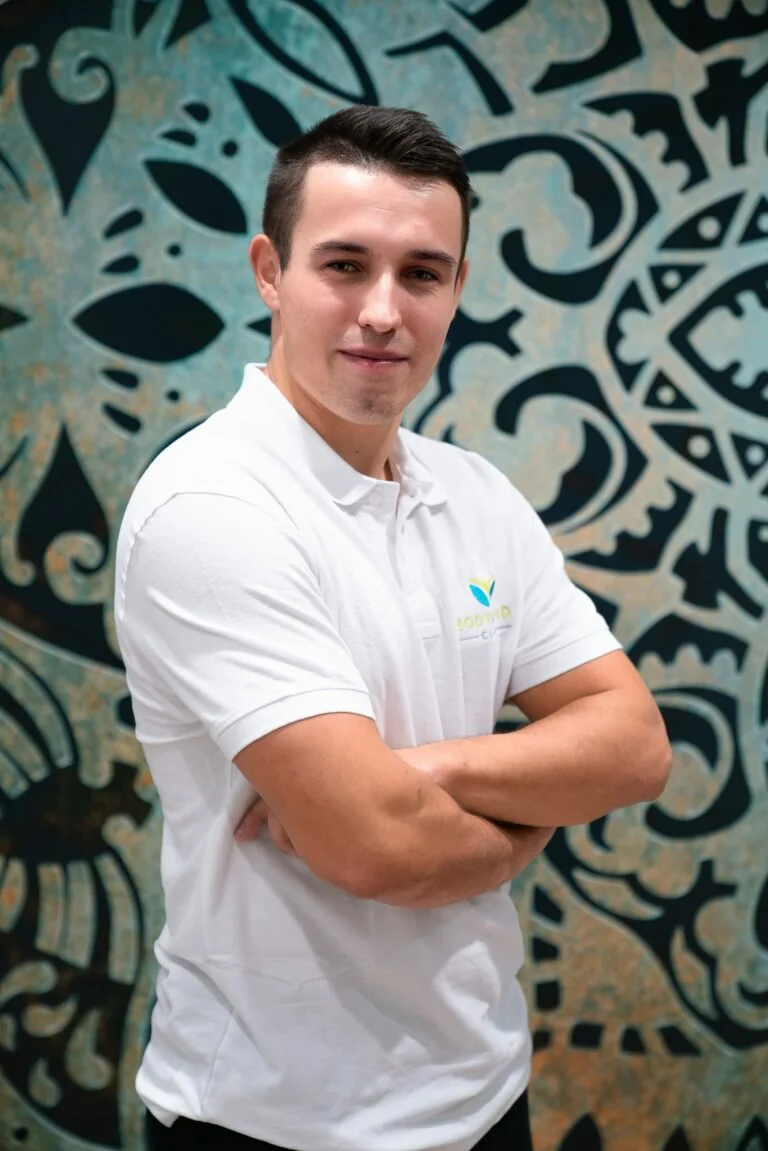 Grzegorz Jakubowski
Manager Body&Mind Clinic, Physiotherapist
Physiotherapist, medical trainer, movement and swimming instructor. He loves sport, which has accompanied him since he was little (mainly swimming and football). During the classes, both group and individual, he pays attention to the smallest details and adopts the rule that quality and not quantity counts. Besides, he loves to travel and enjoy life.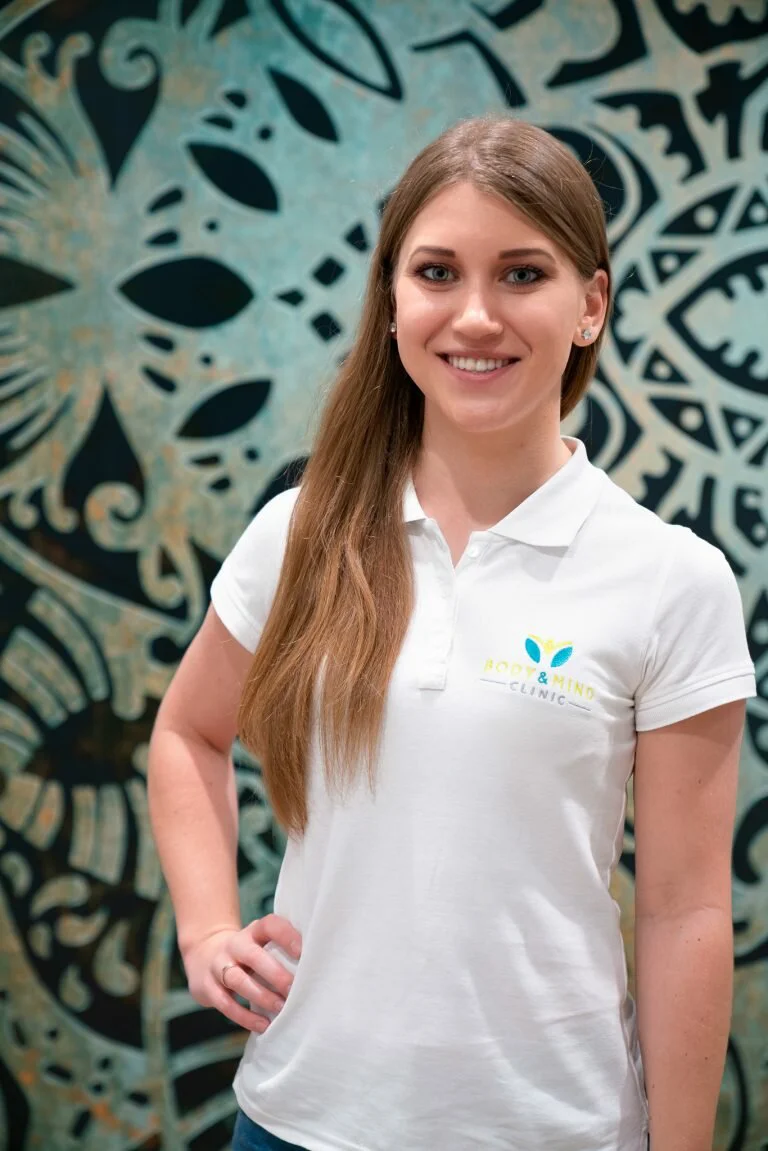 Justyna Samborska
Physiotherapist
Specialist in sports massages and treatment of spine, joint and muscle ailments. She has always wanted to become a physiotherapist, all the more so because during her volleyball career she saw how much they were needed. Lover of the Tatra Mountains and healthy eating.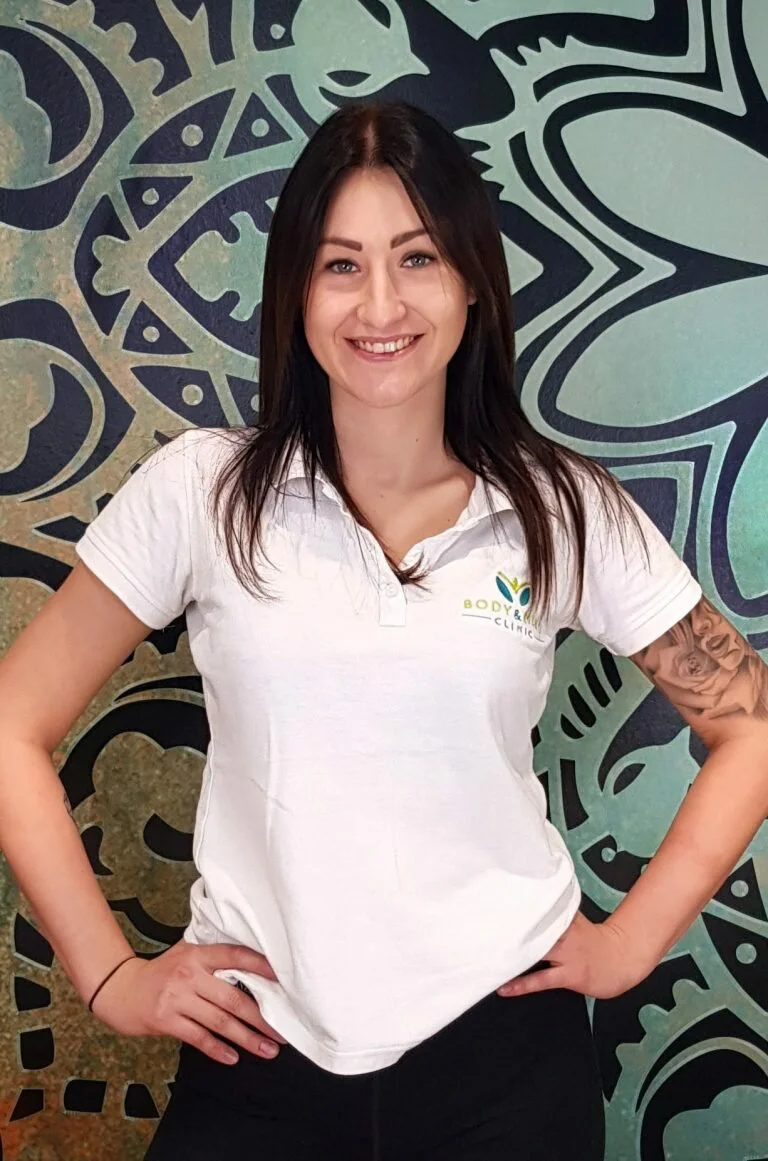 Marta Turowicz
Physiotherapist
Certified urogynecological physiotherapist of the Polish Urogynecological Society. He specializes in working with dysfunctions in the pelvic floor and abdomen. She also deals with comprehensive therapy and care for women in the perinatal period. In addition to the field of urogynecology, he deals with broad medical and health training and return to physical activity after childbirth or operations in the abdominal and pelvic area. In her free time, she loves strength training and spending time with her family.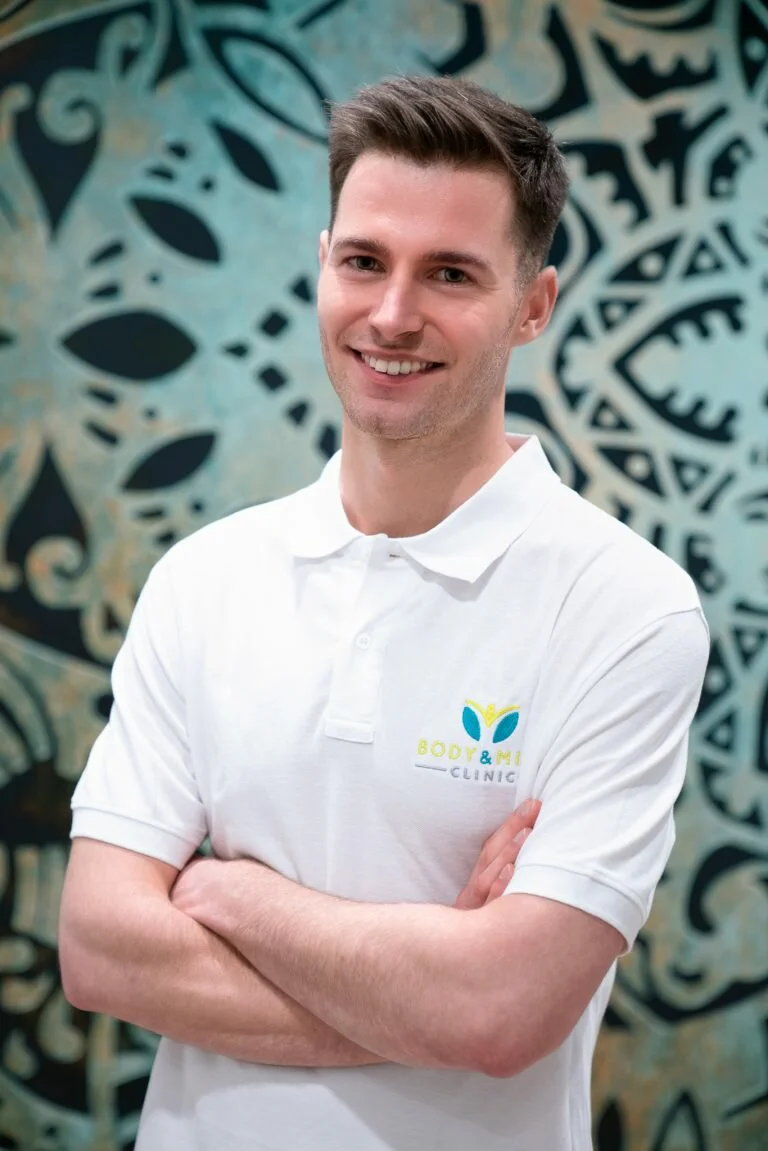 Jakub Perling
Physiotherapist
Physiotherapist by vocation. He loves working with another person on restoring body functions and removing pain and discomfort. When treating, he uses techniques of muscular and fascial relaxation and manual therapy. To diagnose, he uses applied kinesiology methods. Privately, he loves mountain hiking and wall climbing.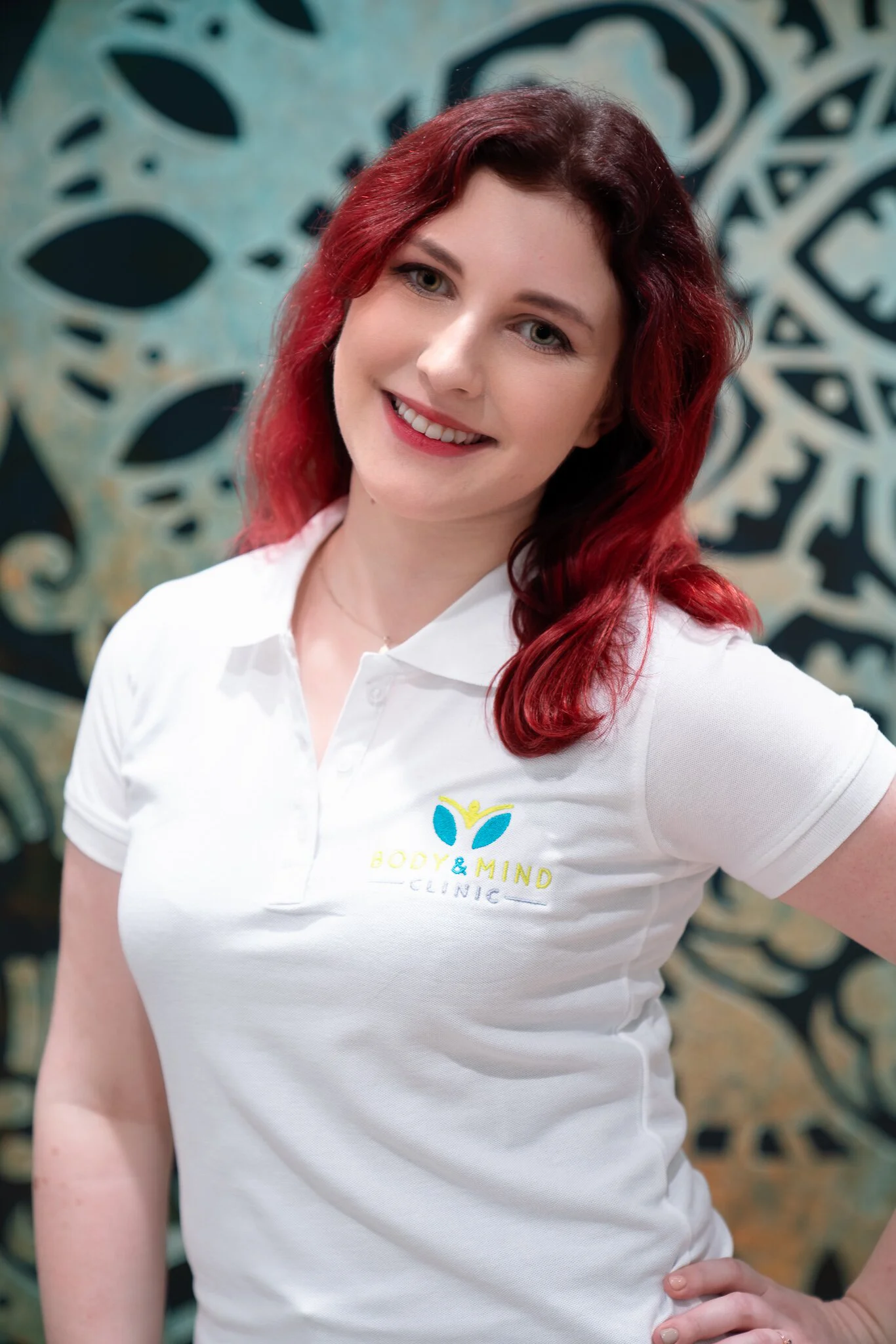 Patrycja Liwoch
Physiotherapist
An exceptionally talented therapist who easily establishes relationships with patients. She has practiced in the best physiotherapy offices in the Tri-City such as Osteohealth, Rehafun, OsteoSport.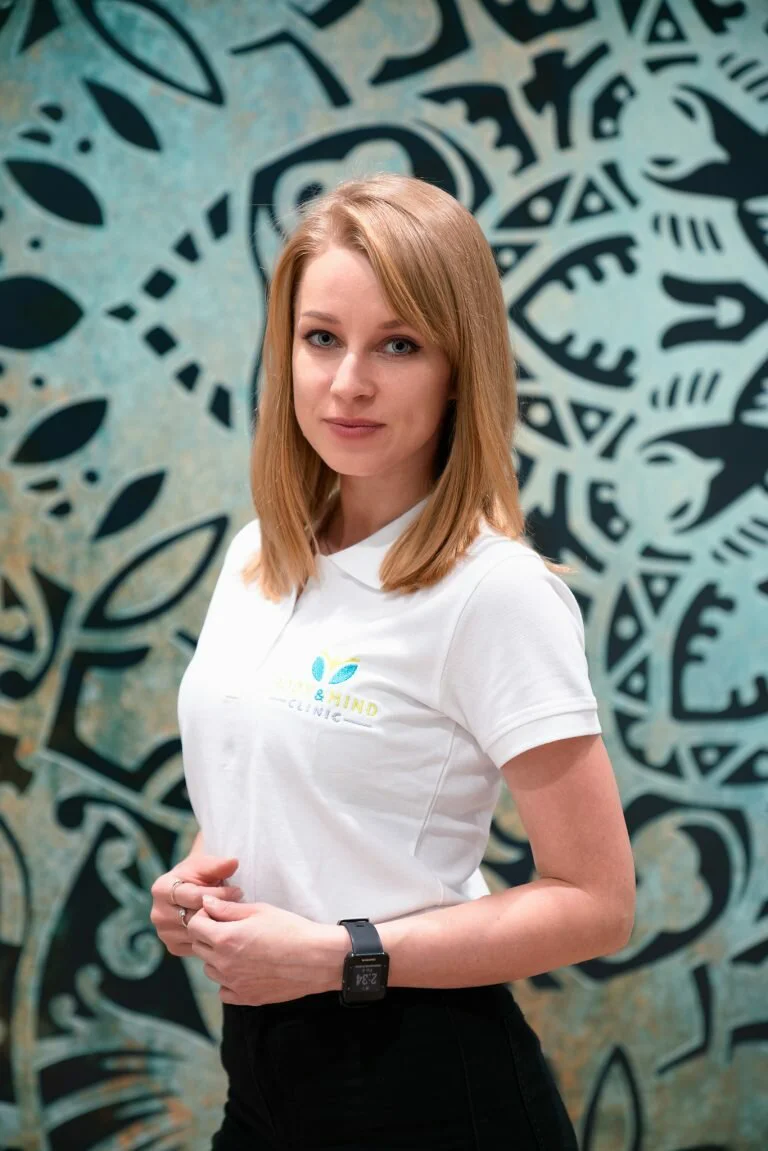 Ilona Lis
Dr. N. Med., Dietician
A dietician with passion and vocation! Doctor of Medical Sciences, author of scientific publications and the blog lekkitydzien.pl. She deals with complex treatment of overweight and obesity, nutritional support in sport - especially in running and building muscle mass and clinical dietetics. She is passionate about long-distance running and gyms. In her free time, she starts in Tricity street runs and experiments in the kitchen, developing fast and simple recipes for everyone.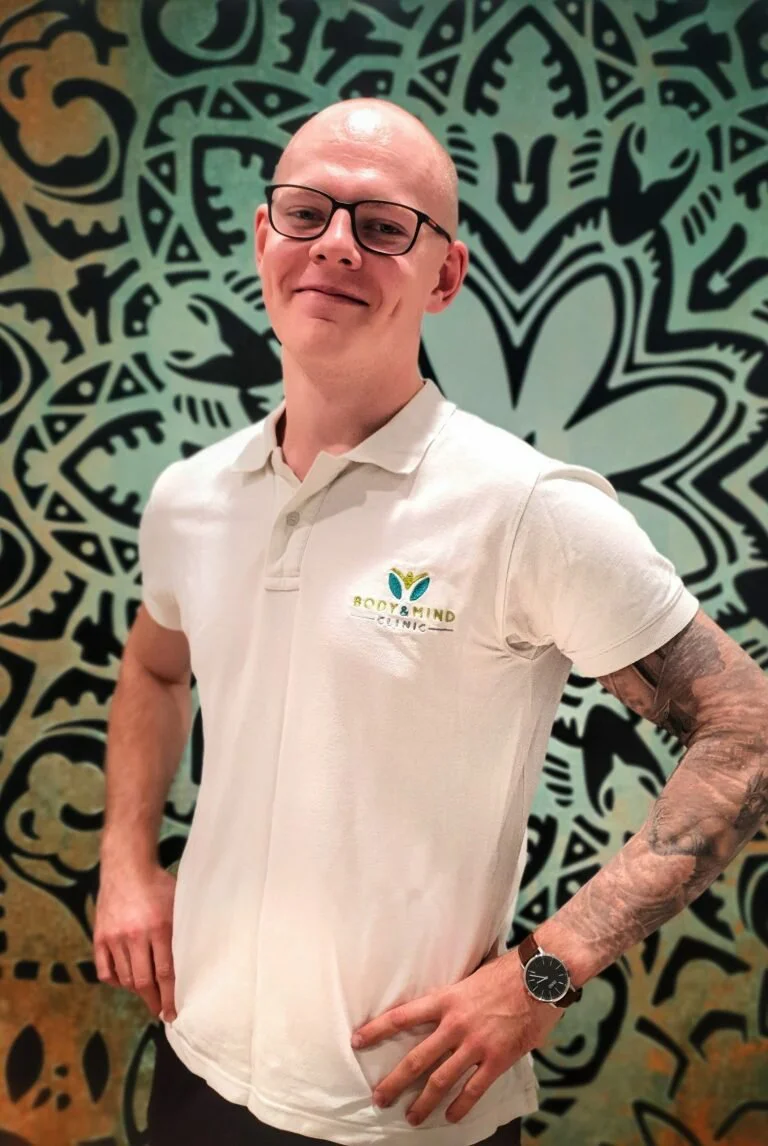 Błażej Konkol
Physiotherapist
A pediatric physiotherapist by vocation, but also a swimming instructor. He is fascinated by the therapy through which every child has incredible joy and fun, and not the feeling of having to exercise. In his therapy, he combines the PNF method with myofascial therapy, elements of NDT - Bobath neurodevelopmental therapy and manual therapy of foot defects. The whole thing is complemented by kinesiotaping and a large dose of a smile on my part. Privately, he is passionate about good cinema, "black sport", picturesque beaches and delicious cuisine.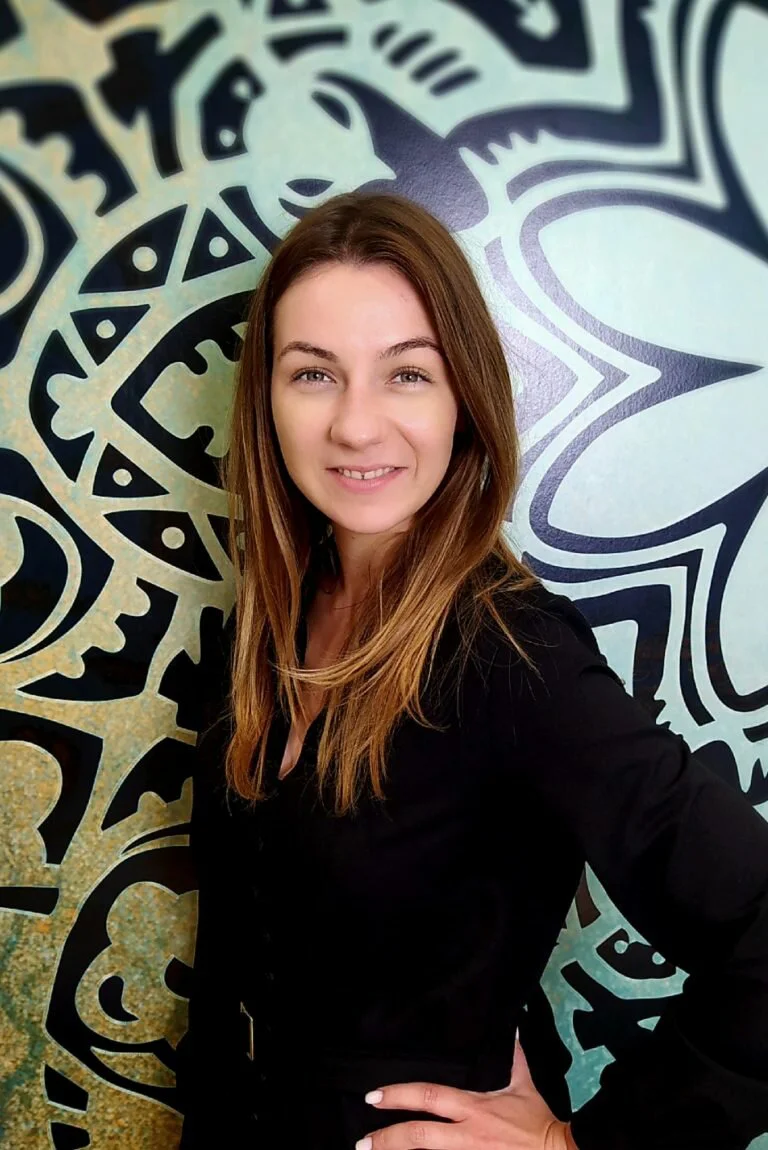 Natalia Grzywińska
Psycholog
A psychodynamic psychotherapist while studying. My area of interest includes personality disorders, relationship difficulties, and emotional problems. If you are struggling with a sense of loneliness, internal emptiness, depression, fear, suffering, I invite you to consult online. During the consultation, we will be able to look at the difficulties you describe, try to understand their source, get to know your mechanisms of understanding and experiencing better, as well as consider possible solutions. Each meeting is about discovering the inner world of a person, looking closely at what is hidden behind words, resonating in the relationship.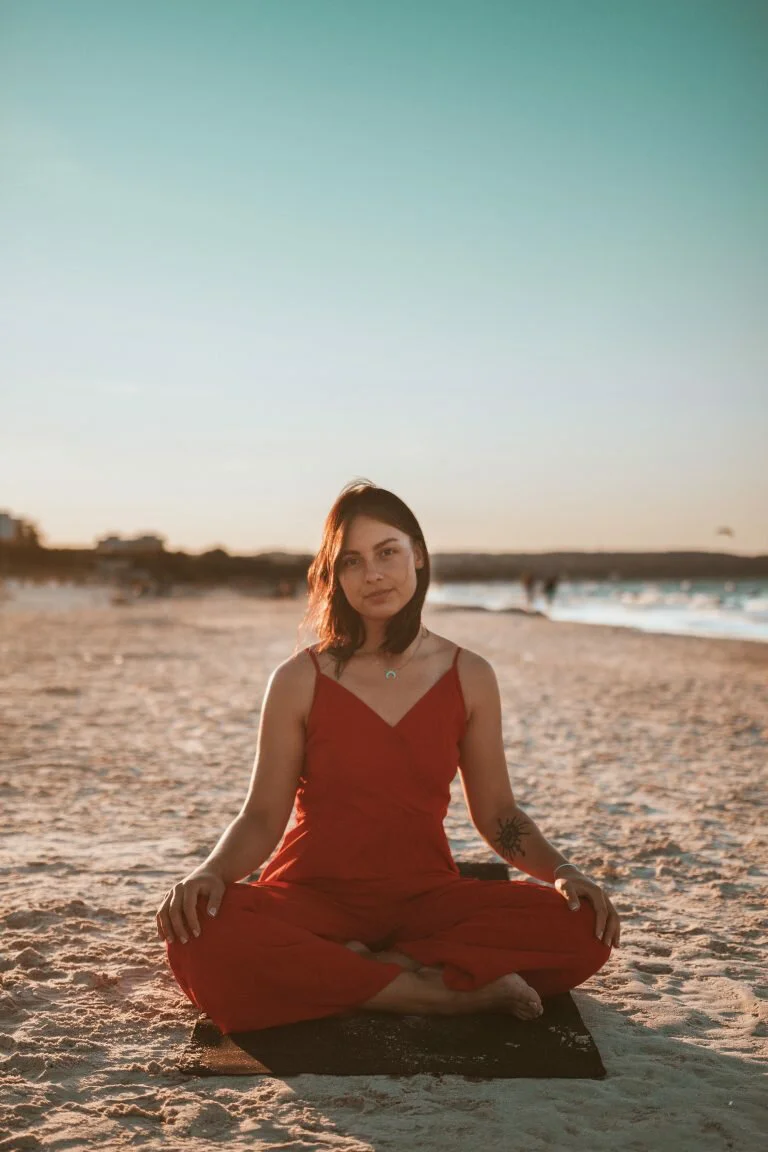 Aleksandra Jóźwik
Yoga instructor
I am a Hatha Yoga teacher, and I conduct my classes in accordance with the principles of Iyengar Yoga, with which I started my practice. I also enjoy Vinyasa and Yin Yoga sequences. People at different levels of advancement will find themselves under my supervision. From an early age I am fascinated by human nature and I deeply believe that happy and harmonized people spread good wherever they are. As a psychology student in my work I use knowledge and experience, e.g. in the field of psychosomatics. I prefer a holistic, Ayurvedic view of people. In my practice, I work in harmony with the needs of the body and mind. I am a promoter of a healthy and conscious lifestyle. Every day I am motivated by the vision of a new reality among healthy and fulfilled people.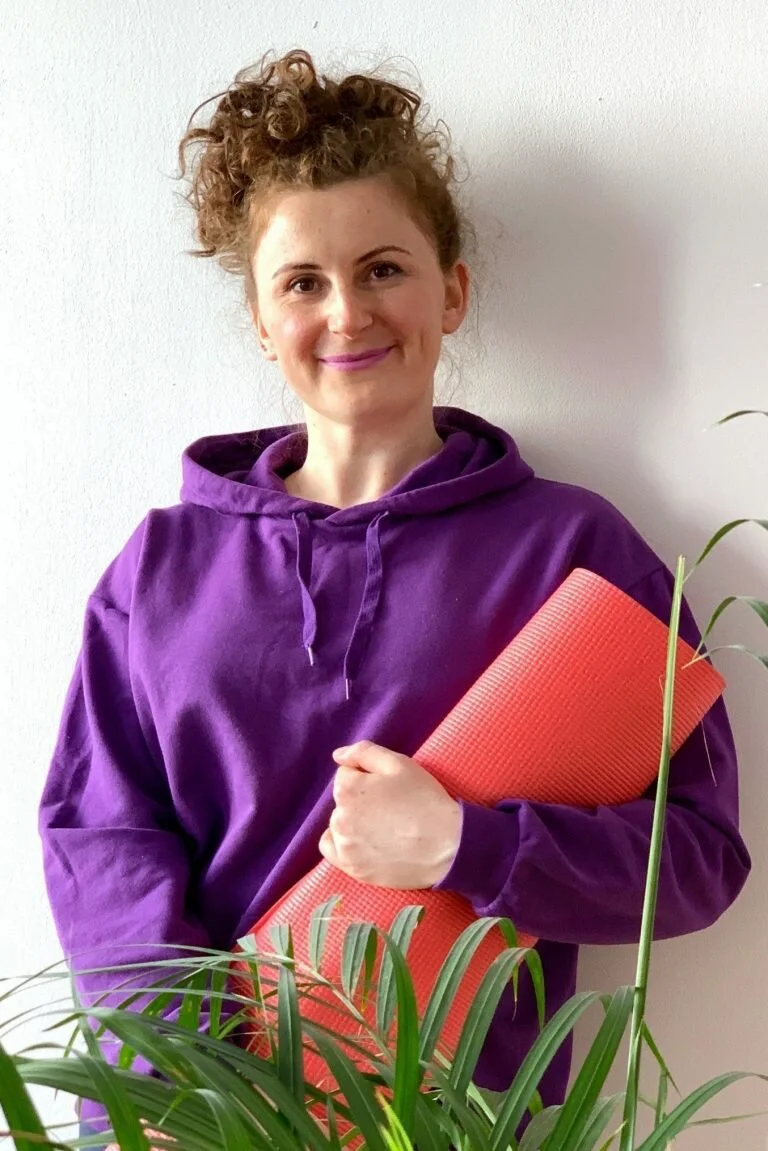 Sylwia Kwiatkowska
Pilates instructor
Sylwia is a certified pilates teacher and experienced personal trainer, associated with the broadly understood fitness industry for many years. With his professional activity, he promotes a lifestyle in the spirit of wellness, which in his free time he also tries for himself by drinking good coffee and listening to music. Its mission is to show others what joy can be derived from healthy exercise and what satisfaction it brings to improving the quality of life through training.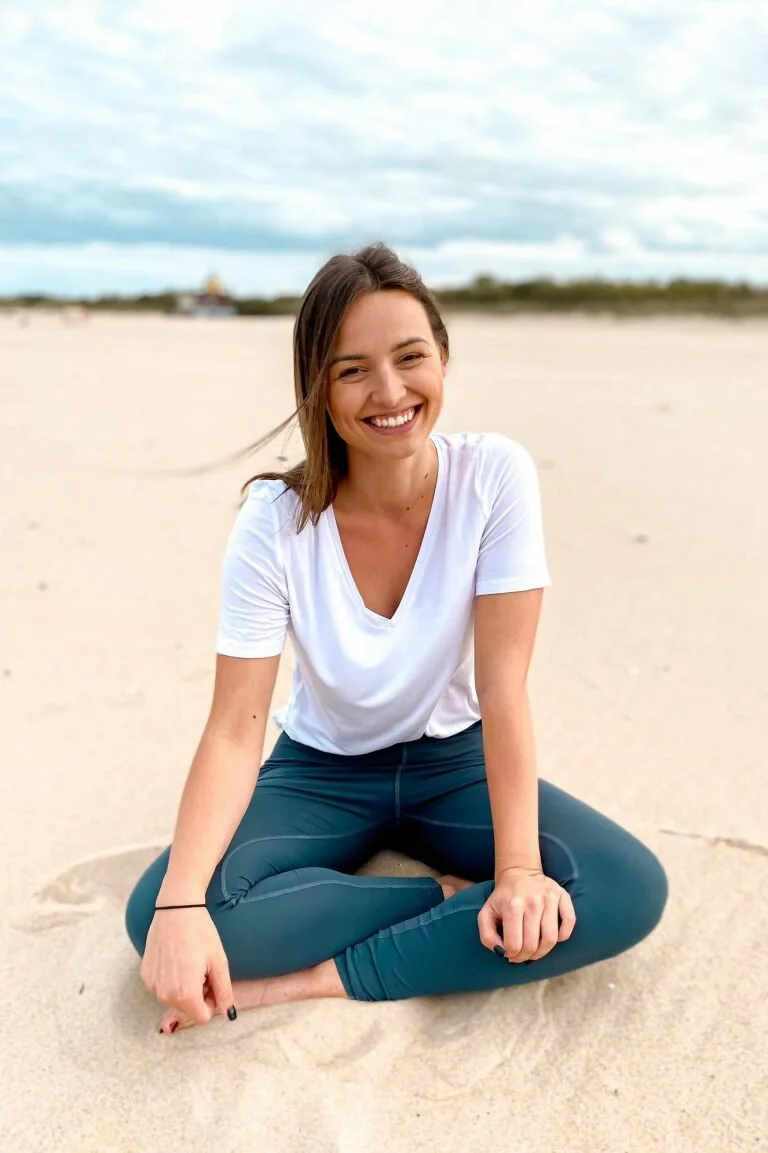 Anna Zasadna
Physiotherapist, Pilates instructor
Physiotherapist who teaches classical Pilates. Certified by the international Peak Pilates school. In his work, he places emphasis on developing the client's body awareness. It shows how simple exercises and taking care of proper movement habits significantly improve the quality of life.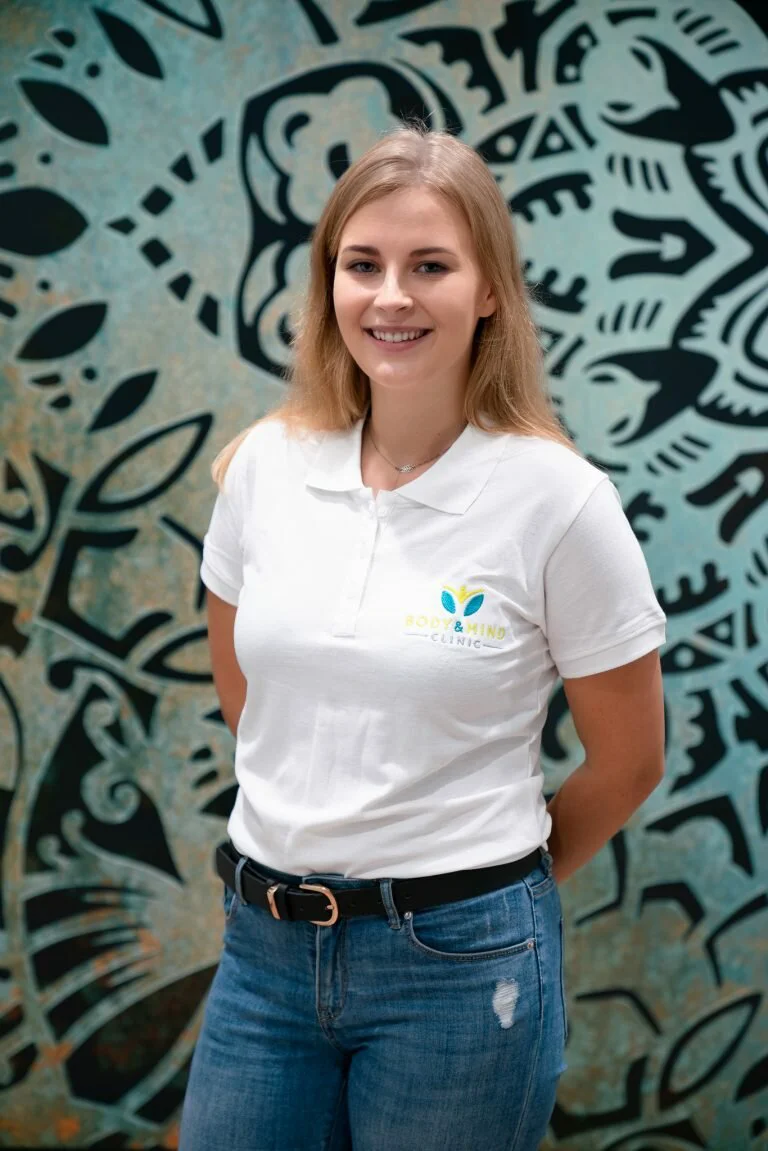 Marta Sominka
Medical recorder
Maria Licznerska
Medical recorder
Our goal is to help as many people as possible for as long as possible. At Body&Mind Clinic we believe that we can achieve this by not only providing high quality services in the field of rehabilitation and health prevention. We promote a healthy lifestyle and comprehensive approach. We believe that body and mind are inseparable and interdependent.
Czy Twoja praca wymaga długich godzin spędzonych za biurkiem?
Pamiętaj o tych 10 prostych zasadach, a twój kręgosłup odwdzięczy Ci się komfortem bez bólu po długich godzinach spędzonych w pozycji siedzącej. Przygotowaliśmy je specjalnie z myślą o ludziach zapracowanych. Wprowadzenie tych zasad w życie nie zajmie Ci więcej niż kilkanaście minut dziennie. Zapisz się poniżej – podziękujesz nam później.